DSG Cost and Operating Efficiencies
DSG has operating transportation services in Thailand and Laos PDR for more than 10 years and with our expertise in handling cargos provides us advantage which includes the improvement of shipment, payloads, products, protection and safety to the operation. It is the company's aim to have unnecessary expenses that must be avoided, so as to have huge savings of client and able to extend and meet other needs of the company for easy and fast processing on paper approval.


Being a carrier of general cargo, for shipment by trucks- it implements a road safety program that includes vehicle and tire inspection, preventive maintenance, limitation of drivers working hours, conduct and keep records that these activities are implemented.

With the capability, DSG has decided a certain solution which reduces delivery costs on operation and increase services, at the same time decrease capital investment.
advantages of our service are:

Staff and vehicles are ever ready and always available in both Thailand and Laos PDR business transactions.

We have warehouses in vicinity of Bangkok, Chonburi, Nongkhai, Mukdahan, Nakorn Phanom, Ubon-Ratchatani, Vientiane and Luang Numtha (Lao PDR), for easy and prompt access of delivery.a

We are capable of handling smooth flow and highly efficient operation for transportation crossing the border of Laos PDR to which a close working relationship with the Customs Brokerage is observed and practice in both Thailand and Laos PDR offices.

We have Safety Response Team () in each border both Thai and Laos PDR that reserves DSG transportation, to make sure that we can handle any accident/incident that may happens which beyond our control.

We assigned staff to check all fragile/hazardous chemical on board to take the responsibility and observed the condition during and upon arrival at its destination.

Logistics Health and Safety Environment (HSE)
We able to complies HSE security regulation for the services and meet the requirements on local regulations to protect workers from hazardous chemicals and provide good health and safety environment.


DSG Logistics strongly advocates a safe working environment and believes in providing quality services to for the health, safety and environment standards.

We will have a thorough review on the process and procedure to ensure the HSE and security issues retain on the greatest importance.

Drive should be in good health and condition as time of travel and must observe limitation on driving to refrain from sleepiness and be active or responsive in driving.


Tanks and pipe containing cyanide are easily be identified by its color code, signs, labels, tags or other means to aware every individual of its content.

Operation Management
Vehicle aManagement

A) We ensure all vehicles used for the delivery are properly checked before each travel to be sure truck is in good working condition and can sustain for traveling at far distance. As policy vehicle complies with the country's Land Transport Department (LTD) requirement; drivers must conduct and record daily Truck Pre-Start Safety Check on entry Form Sheet (DSG-QAF-001) and hand them in all documents to the Area Supervisor of certain destination.

B) All vehicles including GPS in both Thailand and Laos P.D.R., are covered by routine maintenance program or inspection/test; GPS Real Time Tracking System capabilities include:

Location

Traveling speed

Engine RPM

Travel distance

Total moving time

Total idle time

Total trip time

Fuel consumption

C) All maintenance programs are properly recorded and kept for inspection purposes.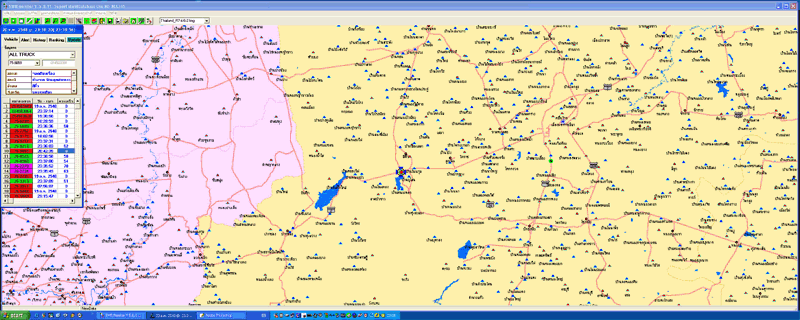 D) All vehicles meet the emission standards and licensing requirements imposed by relevant authorities;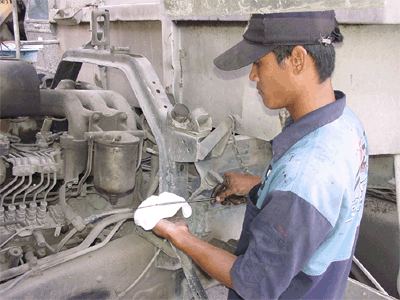 E) Tires, Brake and Suspension
(i) All Vehicle are fitted with tires with tread depth of:

Front axle:3.0 mm over the whole tread pattern

Rear drive axle: 1.5mm over the whole tread pattern

Trailer axles: 1.5mm over the whole tread pattern
Retread tires will not used on steer axles.
(ii) Each vehicle has functioning brake with linings to meet the minimum wear tolerances.

F) Safety Equipment Accident / Incident
(i) We maintain lists of safety equipment that requires by each vehicle and these are properly checked prior to any trip to ensure all equipments are available and in good working condition. Thus, this equipment should be maintained, inspected and tested on a regular basis and records should be kept and intact for inspection purposes.
(ii) Minimum safety equipment in a truck's cabin are: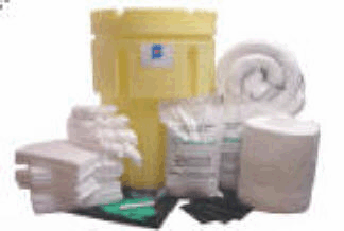 First Aid Kit

2 Fire Extinguisher (foam type and dry powder)

Warning triangle/ Safety cone

Torch light

Spare Bulbs and fuses

Spil kits
Training must be implemented to all personnel so as to know the proper use of equipment for personal protection, emergency rescue and on the cyanide first-aid. Facilities are inspected and recorded on the inspection forms, log books or other means must includes the date of inspection, name of inspector and records any detected defect and be reported. The description and date of adjustment should be recorded. All trucks handling petrochemical products must meet its specifications.


Travel Management
In selecting routes, transporters should knows some options and alternative method in identifying the necessary approach to minimize delays and risks.
a) Route Scheduling and Rest Areas
i) For each traffic flow, we will:

Perform or conduct check- up on road restrictions prior to its travel.

Select route which has minimal traffic zone. In selecting routes, transporters shall assess the risks of alternative transport methods and identify options to minimize risks.

If necessary avoid route which passes an area which is residence areas or which considered accident- prone.

ii) We conduct regular inspection to ensure drivers comply with the pre-assigned routes and stop-over areas.
iii) We conduct regular audit to prevent from risks of any forthcoming negative occurrences and keep updated with latest accident/incident cautionary measures.
iv) Truck speed limits are 60 km/hours on superhighway or 40 km/hours and less speed in the city and to any reduced speed zone are always observed by the drivers.
v) For trucks with Principal or Dangerous Goods onboard are always given an extra care and attention. If in an inevitable circumstances drivers are reminded to park their trucks at safe place and be visible to anyone.

b) Working/Driving Hours
i) Drivers are not allowed to drive for 4 hours successively they must take a rest and stopped for a minimum of 15 minutes.
ii) Drivers must have at least 8 hours rest and not worked for the last 12 hours prior to the next trip. Drivers' fatigue eliminate by "Driver Roaster Planning"
iii) Drivers must not drive more than 12 hours a day.
iv) There must 2 drivers on board if the travel exceeds 700km.

Emergency Response Management
a) The company has implement written accident/incident report procedures and let personnel trained so as they can respond in case of emergency or accident/incident happens. Personnel involved in cyanide management had been trained to handle cyanide in manner that it protects safety for the environment and for the workers.
b) We have made available lists of emergency contact numbers in each truck and update lists if there are changes for new contact numbers.
c) We make sure emergency contact personnel are always available 24 hours a day to receive any calls or notice of emergency.
d) Report any accident/ incident to DSG Logistics personnel within the stipulate time;

Verbal notification – immediately

Preliminary report – within 24 hrs of the accident

Final report – within the next 7 days of the mishap

If accident occurs, always make sure the report states clearly with the following:

date and time of accident

place / location

fatality/ injury

products damage

property loss
e) We do provide appropriate emergency response team, including cyanide- personal protective equipment and vehicle to transfer cargos from affected vehicle and must clean the area of incident /accident before leaving.
f) We do an evaluation of our emergency preparedness by enactment on mock up of an emergency situation on each site twice a year. Mock emergency be conducted to learn in terms of drills to expose and to try its procedures.

Drivers Management
We have an appropriate recruitment policy on hiring drivers to make sure only qualified drivers are employed for the service. As a policy of the company, driver must examined through a written test for familiarity of truck driving principles, highway regulations and hazardous materials regulations (for cargo- driver on hazardous material) and actual driving test.
a) Drivers must have a minimum of 2 years experience in driving heavy vehicles.
b) Drivers must have a complete training in Defensive Driving and it must be renewed annually.
c) Drivers must have Laos P.D.R. and Thai government driver's license.
d) Drivers must undergo medical check-up prior of employment to ensure they fit for driving jobs, free from drugs and alcohol and it must be done once a year .
e) Drug and Alcohol precisely not allowed most specially during working hours.
f) With respect of any road transport operations, drivers are warned about the use of alcohol or abuse of illegal drugs or medicines are strictly prohibited.

Protective Equipment (PPE)
i) We make sure all personnel who wants to be on site will be have appropriate PPE.
ii) Minimum PPE requirements are:


Container for Chemical Transportation

- IBC 's Tank or drum of chemicals.
For transportation of IBC's tank, it should carries in a closed container with lock and a proper identifying seal.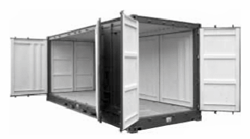 -ISO Tank.

We transport ISO tank by 20' skeleton trailer for easy passage through the shape curve and stiff turning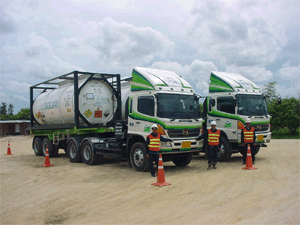 -Bulk Container
This will be used in huge amount of delivery of a certain trip.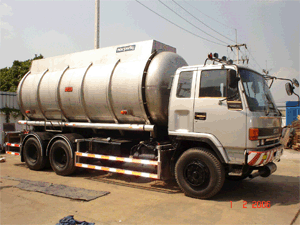 -Chemical substance in two (2) tons bag.
We carry flat bed trailer and have proper gadget to protect cargos from water.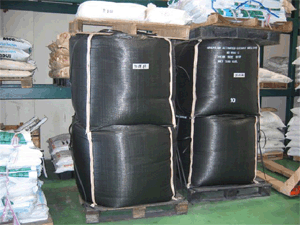 Account Management
DSG Logistics will have an Account Management team to provide reports in every business undertaken which focus on expenses that is required to manage the flow of the business and to know the importance on how to minimize expenses on management process.

Our accountability and authority to have a better service for the improvements and cost saving initiatives are quickly identified and acted upon.

Our concerns for the improvement will drive on operational and commercial advancement on other related industries and DSG Logistics will seek better level of service in delivering the goods.

Other Value Propositions

DSG Logistics will provide consolidated interface for customer service administration and carrier management requirements. This enables to monitor and transfer of goods from distributors to customers and rest assured the shipment is in good hands. The procedures for handling should include safety measures to guarantee that containers are neither ruptured nor punctured and limits in stacking containers.

DSG Logistics believes in enhancing customers and corporate and have safety image for the good of the business. The trucks labeled with DSG Logistics logos as well as other firm involves in hazardous/dangerous chemical.